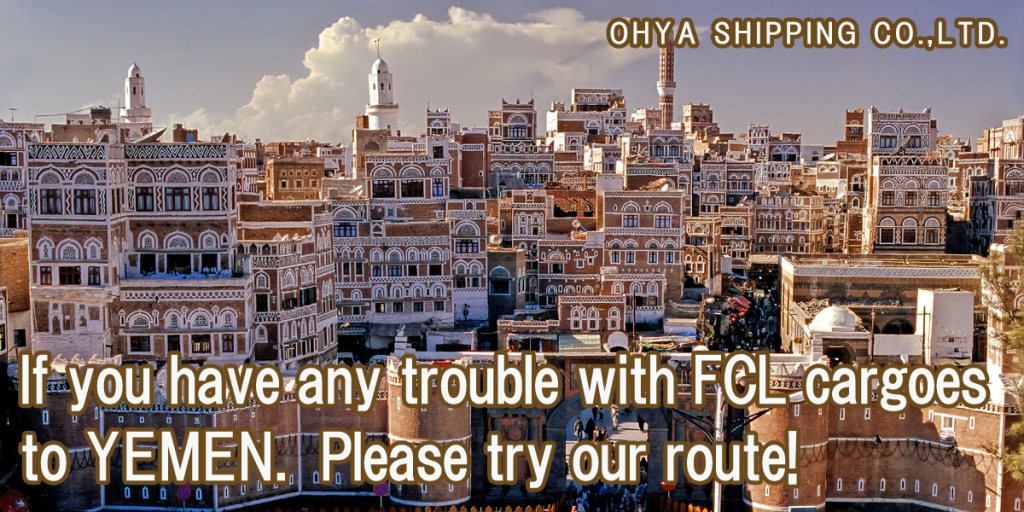 About trade between YEMEN and Japan
Exports from Japan to Yemen are mainly "automobiles" and "machinery".
However, in 2015, the Japanese embassy was temporarily closed due to the deterioration of the security situation, and it seems that the business is currently continuing at the Japanese embassy in Qatar.
Even as of 2022, the Ministry of Foreign Affairs' overseas safety information specifies "Level 4: Please evacuate. Please stop traveling. (Evacuation advisory)", but it is possible if you take appropriate procedures for export. 
We pay close attention to changes in the situation and propose appropriate transportation routes.
About transportation between Japan and YEMEN
The shipping companies are MSC, HAPAG, PIL.
The ports will be ADEN and HODEIDAH.
Please note that there are many cases where the ship cannot enter the port depending on the situation.

If you have any problems with transportation to Yemen, please contact us.