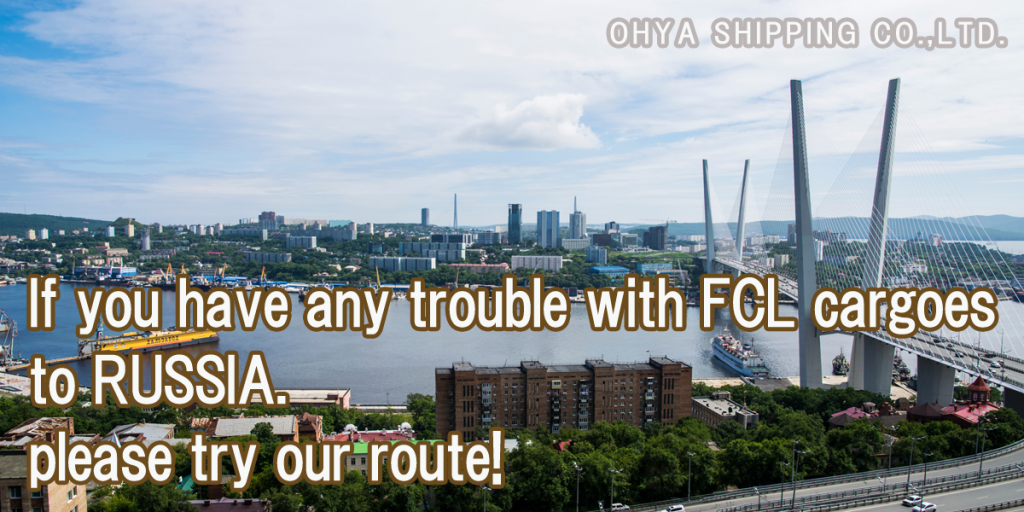 About trade between RUSSIA and Japan
In the past, Russia was said to be "the country that loves Japanese food the most in the world" because there are many Japanese restaurants.
Due to Russia's invasion of Ukraine in February 2022, many restaurant chains have withdrawn, and imports and exports are also on a downward trend.
Russia has been excluded from the International Interbank Payment System (SWIFT) due to the invasion of Ukraine, making it difficult to settle transactions.
Please note that some items that can be exported from Japan are prohibited from being exported, such as items that are considered to have strengthened military power, equipment for oil refining, and luxury items.
About transportation between Japan and RUSSIA
SINOKOR and FESCO are the only shipping companies.
The port will be VLADIVO STOK.
※Please note that the current situation is quite severe and it is possible that the service will be canceled in a hurry.
※The shipping company will also ask you to submit an L / G, so please cooperate.

※Our company plans to ship medical equipment in late May 2022.