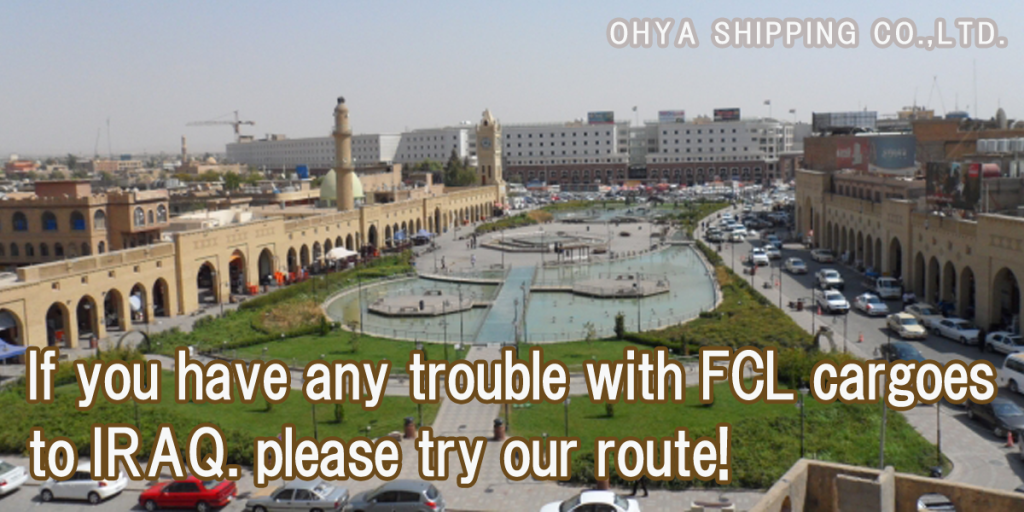 About trade between IRAQ and Japan
Automobiles are the main export product from Japan to Iraq. Crude oil is the main imported product.
Currently, Iraq is taking measures to regulate the import of cultural properties based on the UN Security Council resolution, and it is necessary to pay attention to whether there is any concern about "stolen cultural properties" when importing.
In addition, since the organizations designated as the institutions of the former Iraqi government by the resolution of the United Nations Security Council have taken measures such as asset freeze, it is necessary to confirm whether the trading partner is the target person.
About transportation between Japan and IRAQ
The shipping companies are HAPAG and HYUNDAI.
The port will be one of UMM QASR.
In many cases, the berth is designated by Consignee, but we are familiar with the port situation, so please feel free to leave it to us.

If you have any problems with transportation to Iraq, please contact us.