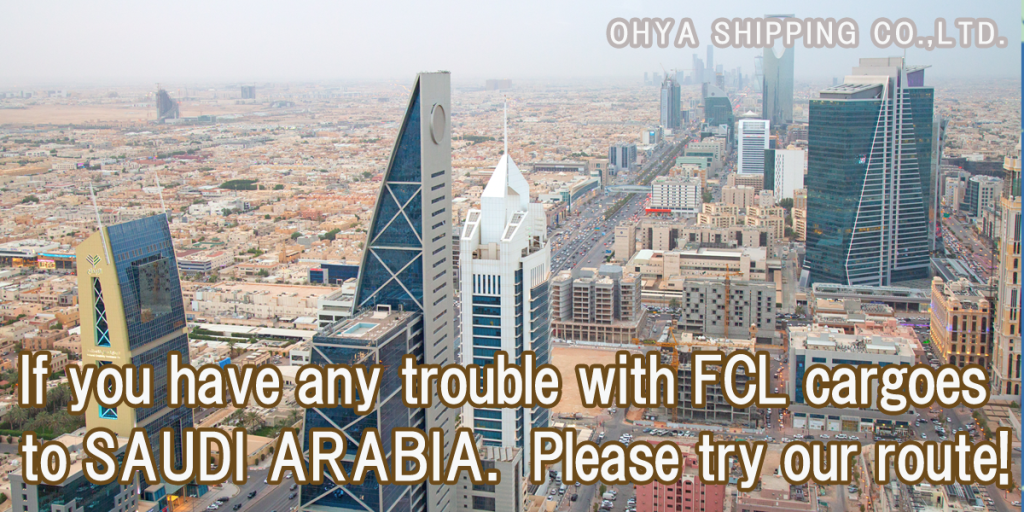 About trade between SAUDI ARABIA and Japan
Most of the exports from Japan to Saudi Arabia are "automobiles" and "machinery", and 90% of the imports are "crude oil".
Also, in recent years, the Japanese food boom has occurred in Saudi Arabia, and the number of Japanese restaurants such as sushi and ramen is increasing, and it seems that Japanese-style side dish bread is so popular that the word "YAKISO BAPAN" can be understood.
Since August 2021, it has become mandatory to attach a hygiene certificate when exporting fishery products to Saudi Arabia.
Communication with the Japan Food Certification Organization is required to issue the certificate.
About transportation between Japan and SAUDI ARABIA
The shipping companies are HAPAG, CMA, MAERSK.
The port will be DAMMAM.
* Freight to RIYADH will be transported by rail from DAMMAM port.

If you have any problems with shipping to Saudi Arabia, please contact us.