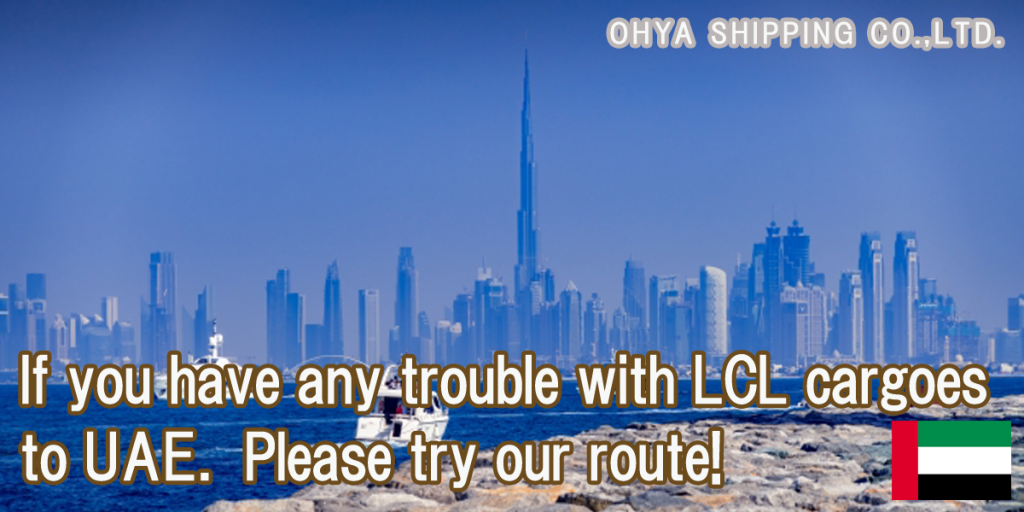 In UAE, the Japanese word "BENTO" is understood.
As a major import partner of the United Arab Emirates, Japan ranks fourth after China, India and the United States. (* Refer to the Ministry of Finance trade statistics data in 2019)
The products exported from Japan are mainly automobiles, machinery, automobile parts, etc., but in recent years, Japanese food has become a boom in the UAE.
By the way, when you think of Japanese food that you can eat overseas, you might think of "sushi", but besides sushi, "BENTO", which is a set meal style of rice, miso soup, and side dishes, seems to be popular, and exports of Japanese ingredients are increasing.
Japanese animation is also popular, and related novelties are also exported from Japan.
Regarding transportation to UAE
The shipping companies are HAPAG, CMA, MAERSK.
※A new shipping company will also start service from March!
The port will be JEBEL ALI.
Under space tight conditions, we recommend LCL for small quantities.
If you have any problems with shipping to the UAE, please contact us.