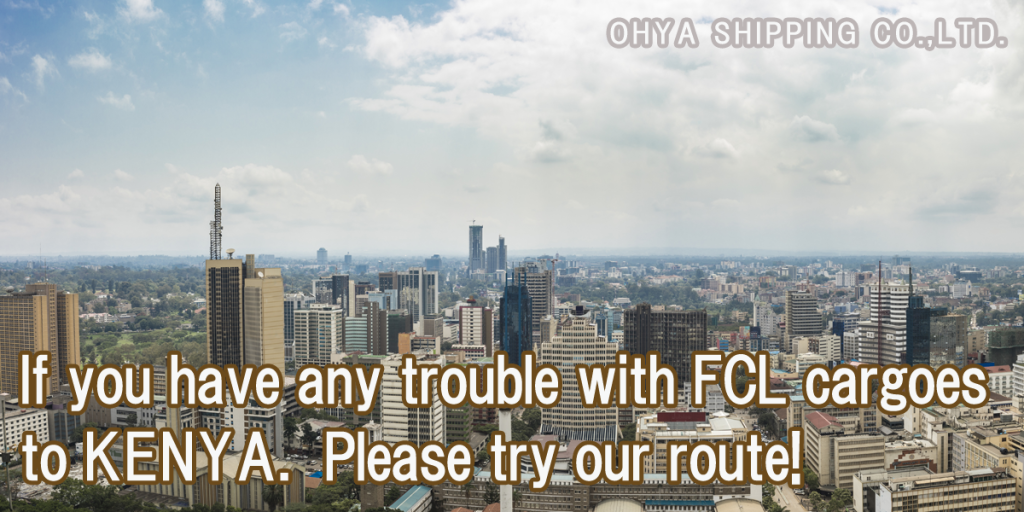 About trade between KENYA and Japan
Most of the exports from Japan to Kenya are "passenger cars" and "freight cars", and the imports from Kenya are "cut flowers", "tea" and "coffee".
The restaurant industry is thriving in the capital city of Nairobi, but there are still few Japanese restaurants and stores that handle Japanese ingredients, and it cannot be said that the Japanese food boom is occurring, so I would like to expect future exports of Japanese food culture. ..
About transportation between Japan and KENYA
The shipping companies are CMA, ZIM, PIL, MAERSK. The port will be MOMBASA. This destination is chronically space tight, but please contact us. Please note that the local charge may be high side depending on the shipping company.
* We have a track record of transporting used cars.
If you have any problems with shipping to Kenya, please contact us.