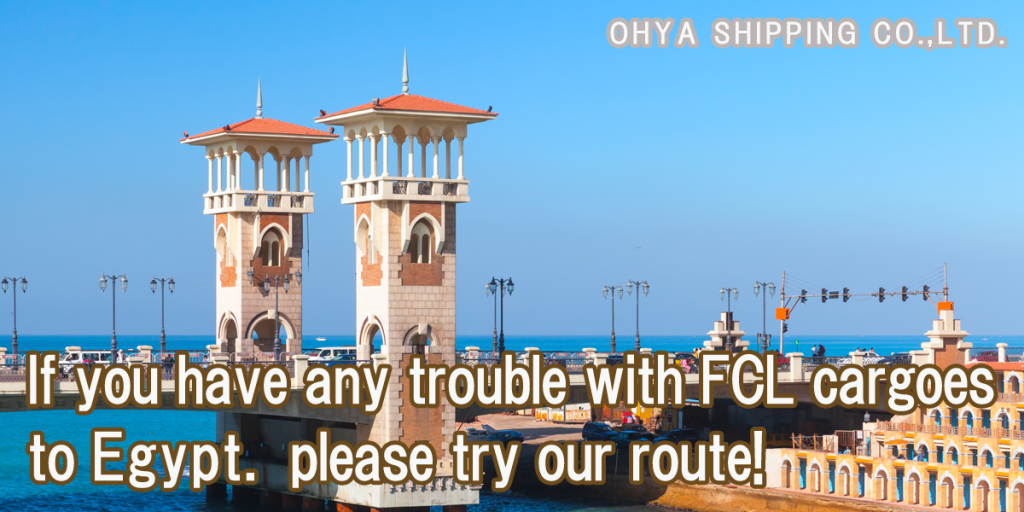 About trade between EGYPT and Japan
The main exports from Japan to Egypt are "automobiles," "trucks," and "construction machinery."
As you know, Egypt has a thriving tourism industry and is visited by many tourists from Japan, and it seems that high-class Japanese restaurants for tourists are also popular in the capital Cairo.
Import restrictions from Japan were introduced due to the 2011 nuclear accident, but they were abolished in November 2020, and now supermarkets for the wealthy are also handling Japanese ingredients. In the future, if the corona settles down, we can expect an increase in food exports from Japan.
About transportation between Japan and EGYPT
HAPAG, is the only shipping company.
The ports will be ALEXANDRIA, PORT SAID, SOKHNA.


* We have a track record of transporting machine parts.



If you have any problems with shipping to Egypt, please contact us.