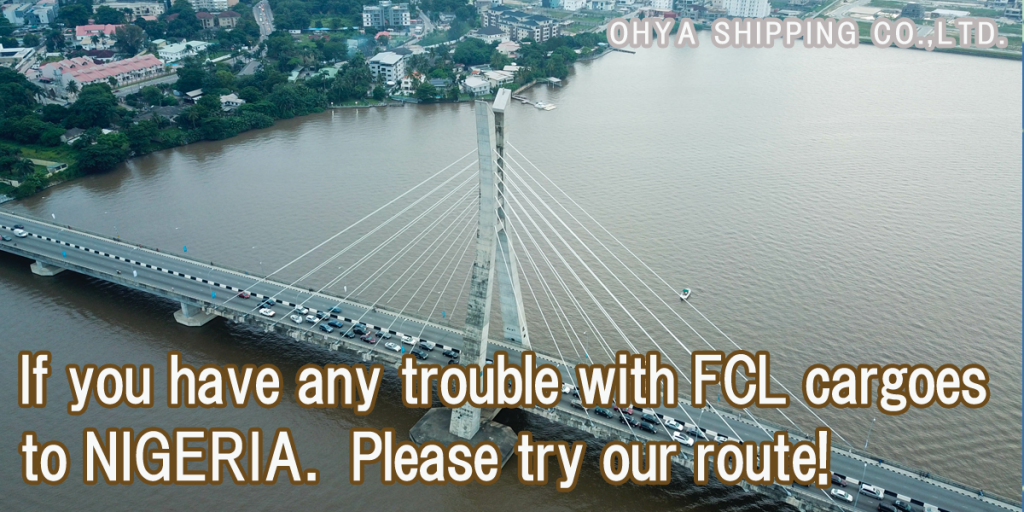 About trade between NIGERIA and Japan
At present, it is said that the export products from Japan to Nigeria are mainly "automobiles" and "fish and shellfish".
In recent years, there has been a boom in entrepreneurship in Nigeria, and it seems that more and more Japanese companies are setting up local subsidiaries.
By the way, as a Japanese food business, there are Japanese restaurants, retail of Japanese ingredients, health for wealthy people, sales of luxury items, etc., and "sushi" seems to be popular.
About trade between NIGERIA and Japan
The shipping companies are HAPAG, MSC, MAERSK.
The port will be APAPA, TINCAN.
The business customs of this destination are very different, so it is better to check with the shipping company in advance for B/L correction, cargo release, etc.


* Our company has a track record in transporting noodle making machines.



If you have any problems with shipping to Nigeria, please contact us.