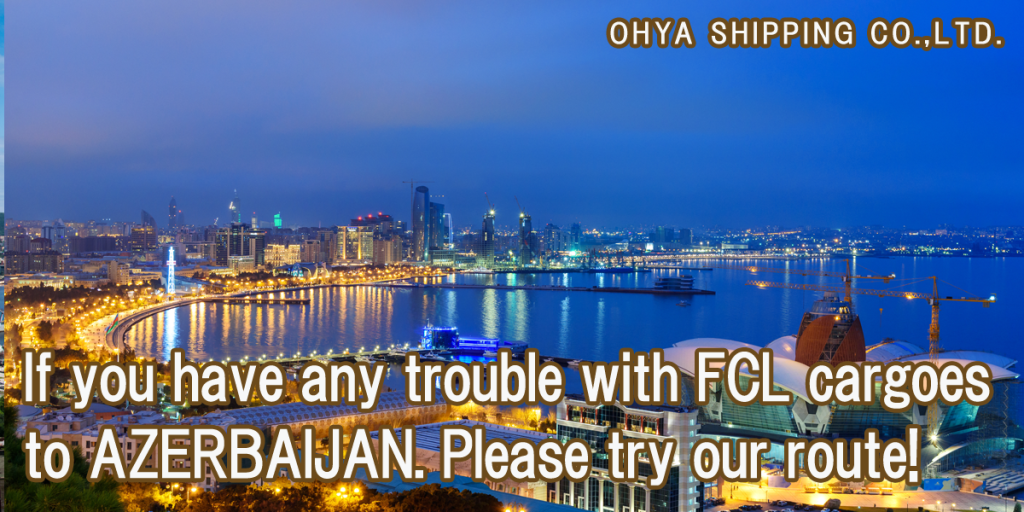 About trade between Azerbaijan and Japan
The main items exported from Japan to Azerbaijan are "steel, general machinery, automobiles", but in recent years it seems that Japanese food culture has also been actively exported.
Originally said to be the new day, Azerbaijan faces the Caspian Sea, so there are many traditional fish dishes, and it seems that fish dishes such as sushi and Japanese food are also accepted, and there is also a Japanese restaurant in the capital Baku. It is often seen.
Also, since Azerbaijan is a country where the Silk Road passes, "black tea" is famous, and since it is customary to drink tea on a daily basis, it is attracting attention that the advancement of "Japanese tea" may be interesting.
About transportation between Japan and Azerbaijan
This destination is mainly via Georgia (POTI).
In the future, the route from Iran (B.ABBAS) is likely to attract attention.
We have a proven track record in transporting chemicals for SUMGAIT.
If you have any problems with transportation to Azerbaijan, please contact us.