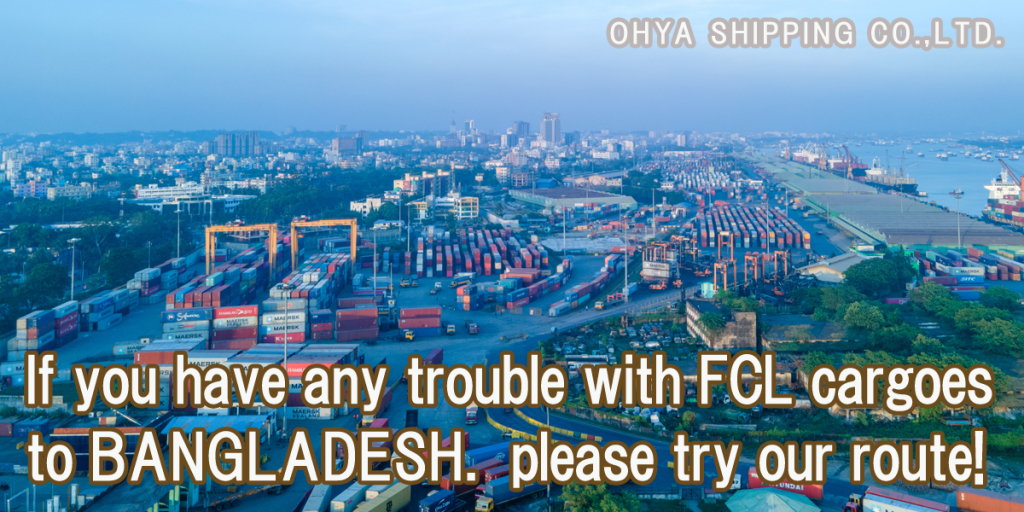 About trade between BANGLADESH and Japan
It seems that most of the exports from Japan to Saudi Arabia are "steel", "transportation equipment" and "machinery", and most of the imports to Japan are clothing and leather products.
In addition, Japanese companies are actively expanding into Bangladesh, and it seems that more than 300 companies have expanded in 2021, especially textile-related manufacturers. In many cases, a factory is built locally to produce clothing at low cost and then imported back into Japan.
About transportation between Japan and BANGLADESH
The appointed shipping company is CMA, SINOKOR.
The port will be CHITTAGONG.
This destination is chronically space tight and the fare has risen significantly, but please contact us.
We have a track record of transporting industrial sewing machines.
Please contact us if you have any problems regarding transportation to Bangladesh.