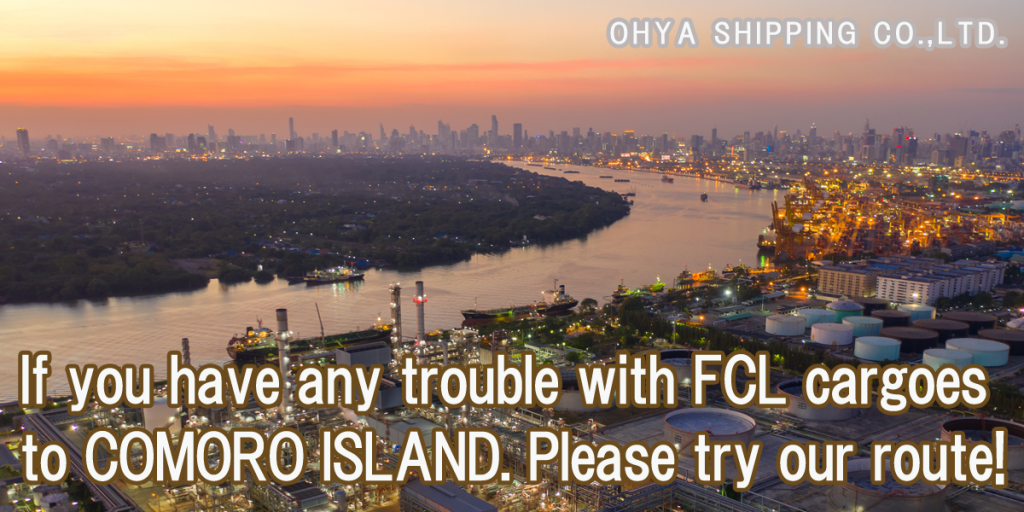 About trade between COMORO ISLAND and Japan
The main items exported from Japan to the Comoro Islands are "machinery and transportation equipment".
Currently, there are no direct flights from Japan to the Comoro Islands, so connections are required in Asia and Africa, and transportation is expected to be difficult.
It is said that there are no Japanese restaurants yet, and it is said that medical equipment is the main export item, and I would like to expect the advancement of Japanese culture as the industry develops in the future.
About transportation between Japan and COMORO ISLAND
MAERSK is the only shipping company who can comply.
After all, MAERSK is good at transporting to niche destinations such as transporting to such island countries.
The port will be MORONI.


* Our company has a track record in transporting medical equipment (CT/MRI).



If you have any problems with transportation to the Comoro Islands, please contact us.