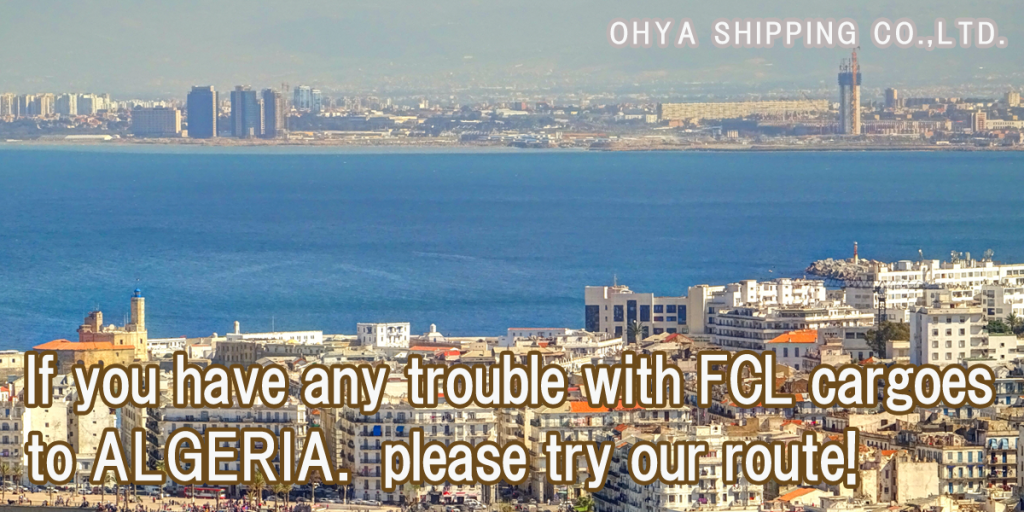 About trade between Algeria and Japan
The main exports from Japan to Algeria are "steel," "general machinery," and "automobiles."
Algeria has the largest land area in the African continent and is known as a country with diverse food cultures because it faces the Mediterranean Sea, but it cannot be said that Japanese food has become established locally. It seems that. As of 2022, there are restrictions on imports and exports to Algeria, and it is mandatory to obtain a product quality control certificate when exporting.
About transportation between Japan and Algeria
The shipping companies are MSC and HAPAG.
The ports are ALGER, ORAN, SKIKDA.
We have a track record in transporting medical equipment.
If you have any problems with shipping to Algeria, please contact us.