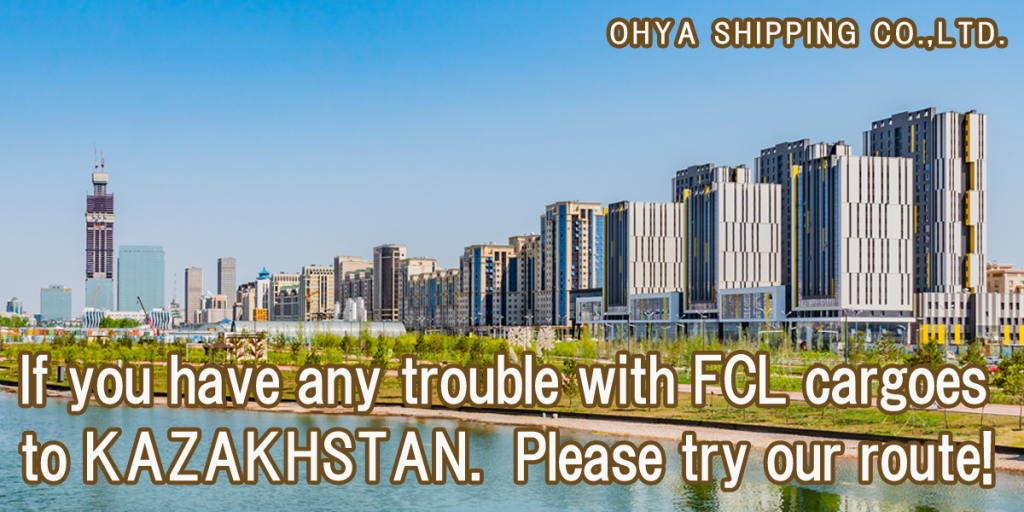 About trade between KAZAKHSTAN and Japan
The main items exported from Japan to Kazakhstan are "automobiles" and "steel pipes".
The menu of Japanese restaurants includes "sushi," "ramen," "okonomiyaki," etc.
"Maki sushi" is especially popular locally, and it seems that it has become established as a so-called "light meal" such as appetizers, light meals, and fast food.
Many Japanese restaurants have signs with ukiyo-e, manga, and anime motifs, and it is thought that Japanese culture is recognized to some extent.
About transportation between Japan and KAZAKHSTAN
There are three routes to this destination: via Georgia (POTI), via Russia (VLADIVOSTOK), and via China (Lianyungang), but all routes are quite crowded and the arrival schedule of cargo cannot be read.
In the future, the route from Iran (B.ABBAS) is likely to attract attention.
If you have any problems with transportation to Kazakhstan, please contact us.